Trickle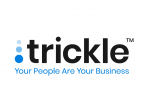 Trickle is here to help make People Engagement easy.
Your people are already having useful discussions (in the work's canteen or after hours in the pub). Trickle brings these conversations into a place where everyone can:
– see the topics raised
– join in the discussion
– suggest resolutions
– support topics & ideas and, more.
Trickle's handy Analytics Dashboard then surfaces the top suggestions and concerns. This gives you clear focus on the key areas needing addressed.
Vacancy Filler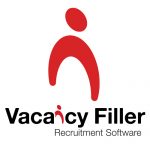 Vacancy Filler's technology simplifies hiring with an end to end recruitment platform that empowers recruiters with a streamlined, automated and connected environment.
Its powerful toolbox provides everything recruiters need to elevate their brand, as well as all the features required to enable a great candidate experience, in the quickest and most effective way.
Exhibitor resources
Sponsors and Partners
Supported by

Media Partners