Amiqus

Amiqus is an encrypted digital tool for onboarding and compliance checks. We help recruitment firms and HR professionals streamline candidate onboarding and pre-employment processes. Our fully digital workflows reduce internal admin, cut costs and improve efficiency.
Your candidates can complete checks from the convenience of their personal devices and help you adhere to Right to Work legislation under the UK Trust Framework.
Apsco Outsourcing

APSCo OutSource are the trade association for Recruitment Process Outsourcing, Managed Service Providers, Statement of Work and Managed Project. We were developed from APSCo as a separate trade body which truly understands the differences between staffing and recruitment outsourcing and which specialises in the outsourcing market.
Our aim is to support & drive the evolution of the outsourcing sector, whilst supporting our members ambitions with a range of innovative services.
Clevry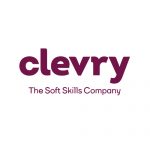 Finding the perfect match doesn't have to be hard. Our assessment platform and in-house recruitment experts bring employers and employees together, help professionals to develop and perform, and help humans find joy at work.
CV-Library

CV-Library is one of the UK's leading job boards, boasting the largest candidate database of over 17 million CVs. We work with tens of thousands of employers, offering the most competitive range of packages on the web with comprehensive recruitment solutions for businesses of any size.
Due Diligence Checking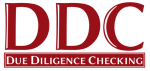 A specialist pre-employment screening service provider, driven by technology and compliant to latest standards and legislation. Fully managed services include; employment references, criminal record checks, qualification checks, right to work and BPSS packages.  DDC absorb the pressures faced by busy and under resourced onboarding teams so you never chase references again.
Exhibitor resources
Sponsors and Partners
Supported by

Media Partners