Onsite Plus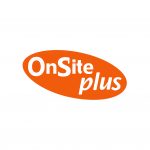 On Site Plus is a leading supplier of workplace wellbeing throughout the UK and Ireland. Our services include massage, desk yoga, mindfulness, relaxation workshops & health screening. We offer one off sessions, plan and run wellness days or create bespoke programs to help manage your employees wellbeing
Personnel Today Jobs

Personnel Today Jobs attracts over 100,000 active candidates every month, all looking for their next career move in HR. Access qualified and experienced HR professionals who visit both the job site and our editorial site, PersonnelToday.com, with a recruitment campaign across the whole Personnel Today portfolio.
Recruiter Magazine

Recruiter is the market-leading provider of information for the entire recruitment and HR community – Connecting direct clients/employers, recruitment agencies, executive head-hunters, recruitment process outsourcing organisations, recruitment advertising agencies, job boards, in-house recruiters and other suppliers to recruitment and resourcing professionals. Recruitment and HR professionals worldwide can access up to date news, expert advice, business intelligence and information on job opportunities from the monthly magazine, online and networking events and social media. Recruiter can offer the most cost-effective route to market, positioning your business as an industry leader.
RNIB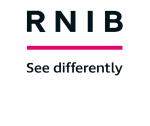 Are you hiring or have existing employees who are blind or partially sighted but aren't sure how best to support them? RNIB are here to help you make your employment and retention practices inclusive, and there are many sources of support and practical advice available.
Shoutout Advocacy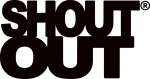 Create fully branded videos automatically! Create your video branding, send a link for people to record on a smartphone or computer, then in seconds, ShoutOut creates a video with music, name caption, logo and branding for you to share. Perfect for candidates profiles and job adverts.
Try for free: www.shoutout.social
Exhibitor resources
Sponsors and Partners
Supported by

Media Partners

Gold Sponsor