Visitor Digital Livestream Zone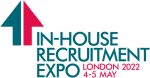 You can view the Day 1/  theatre  1 sessions on the  show floor  in real-time. On Day 2 you can catch up on  session you may have missed.
Stand No: Digital Livestream
Wellity Global

Wellity Global which is the trusted provider of mental health and wellbeing training solutions for some of the most highly respected organisations in the world including the UK Home Office, the G7 Summit, Royal Mail/ Parcelforce, Ambulance Service, Police Force, Nokia, Fujitsu and many more. The company is world renowned in the corporate wellbeing space having also also co-founded The Great British Workplace Wellbeing Awards which has just been held at the Grosvenor  Hotel.
Exhibitor resources
Sponsors and Partners
Supported by

Media Partners

Bronze Sponsor

Silver Sponsor

Live Stream Sponsor