Visitor Safety @ IHRE22 London

We want to ensure you have a safe experience when you  visit to IHRE22 London.  We are operating the event in line with Government Guidelines and also in partnership with the venue.

The requirement to show negative  results before entry to venues has now been removed along with compulsory mask wearing.

However, we  request, If you feel ill or begin to display symptoms related to. COVID-19  that you do not attend the event.

Please see the latest safety details from the venue: https://www.businessdesigncentre.co.uk/advice 

The BDC also follow the All Secure Standard which you can view: https://www.businessdesigncentre.co.uk/wp-content/uploads/2021/08/All-Secure-Guidelines.pdf

Details will continue to be  updated in line with Government Advice.

How do I register to attend and should I bring my team?

You can register to attend In House Recruitment Expo by clicking on any of the registration links.
In House Recruitment Expo is open to Team leaders and In House Teams – each visitor must register individually.

How many seminar sessions can I book?

Each visitor can book a maximum of 4 sessions each day. We need to give everyone a chance to visit seminars over both days!

I want to change my seminar sessions – how do I do that?

Once you receive your visitor confirmation email – there is a link on the email that you click to change your session – so please store your confirmation email carefully!
Visitor resources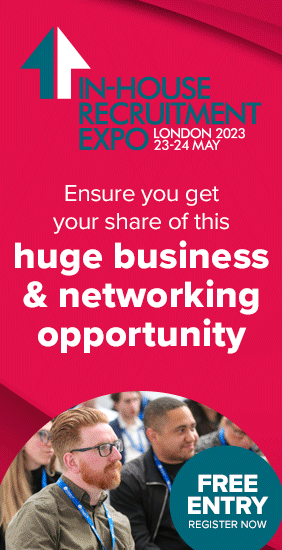 Sponsors and Partners
Supported by

Media Partners

Bronze Sponsor

Silver Sponsor

Live Stream Sponsor