Join our Community Hub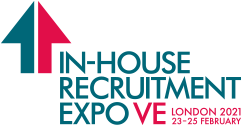 IHRE21 VE London will continue via our Community Hub
Coming soon…….
Learning and development will continue via our main event site with the introduction of our Community Hub where you'll be able to access all the speaker sessions form IHRE21VE London.
We've already created the Summit Community Hub where you can replay all the October sessions and. access valuable resources. A monthly newsletter will be distributed from March.
Just register to become a Community Hub member and access free resources all year round!
To access the Hub: https://www.inhouserecruitmentexpo.com/summit/virtual/registration/
To enquire about sponsorship opportunities sales@inhouserecruitmentexpo.com
Visitor resources
Sponsors and Partners
Media Partners

D& I Event Supporter