Welcome Back to the Live Event Experience at InHouse Recruitment Summit21!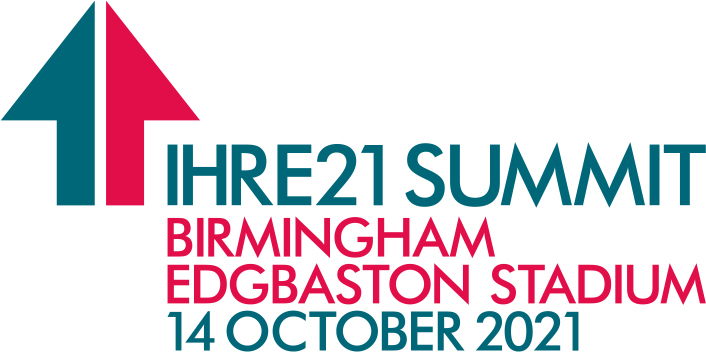 Welcome Back to the Live Event Experience at InHouse Recruitment Summit21!
We are proud to announce that registration is now open for the UK's first hybrid recruitment event – and our first in-person event since February 2020 – The InHouse Recruitment Summit21, which will be held at Edgbaston Stadium in Birmingham on the 14th October!
This hybrid event has been developed specifically for the in-house recruitment audience. We will be offering a completely different experience which will connect the whole audience by combining both live and virtual sessions, in a safe and secure environment, with visitor safety our most important concern.
For those following the event remotely we have a full programme of curated content, with elements that connect to the live show, and will provide opportunities to network, engage with our speakers, and take part in Q&A sessions. They will also be able to participate in competitions and audience polls.
For InHouse Recruitment Summit21 we are excited to welcome SmartRecruiters, a global strategic leader in the Talent Acquisition software market, as our Gold sponsors! Our media partners will be the Recruitment & Employment Confederation (REC), Recruiter Magazine, Executive Grapevine and OnRec.
As we begin to emerge from lockdown, and more organisations return to a hybrid form of business as usual, there will be immediate challenges and opportunities for the InHouse Recruitment community. Firstly, will they be impacted by a much-predicted 'talent exodus' and how can they attract and hire the people they need for the post pandemic world, given the World Economic Forum prediction that around 50% of people will need re-skilling by 2025? And secondly, how will they retain the people they already have.
The spotlight will be very much on Internal mobility. Exclusive research from our Gold sponsors SmartRecruiters found that whilst 52% of InHouse Recruitment teams have responsibility for Talent Mobility within their organisations, only about 1 in 4 businesses actively market their vacancies to existing employees with over 40% of companies admitting they have no formal internal recruiting programmes.
Meanwhile for external recruiting, the focus will again be on creating the best Candidate Experience with as many as 87% of jobseekers saying it is the way they are treated during the application and interview stages that determine whether they join, whilst data from Glassdoor indicates as many as 72% share details of a bad candidate experience online, potentially damaging brand and stopping others from applying.
With these challenges in mind, for the in-person event on 14th October we have put together one of our strongest ever line-ups of speakers, ready to pass on their insights, experiences and knowledge in a programme of seminars and masterclasses!
With remote hiring likely to remain a priority for some time yet, we're looking forward to hearing from Xindy Mason, Head of Talent at Xpress Vehicle Solutions, on the challenges of adapting the recruitment and onboarding processes to be remote, even though the roles are not remote. We will also hear about the value that alumni communities can bring and find out how David Scott, Strategic Resourcing Manager at Nationwide Building Society, has managed to build one on a budget, using the free tools available to him.
You will be able to hear about inclusive recruitment from Jay Simms and Darren Gilmore from the Defence Infrastructure Organisation (part of Ministry of Defence), and learn how to drive performance and productivity with a neurodiverse workforce from Theo Smith of Zinc Work. Tomas Coulter, founder of candidate attraction specialists 360 Resourcing, will talk us through the best Diversity & Inclusion approaches to help attract and retain top talent. With 1 in 7 people being neurodiverse, we will also hear from Pooja Sudera-Gupta of Lexxic about how to create the right environment to support neurodiverse employees and support their development.
If you've ever wanted to know the secrets to boosting you job postings to the first page of a job board, you can find out Mike Powell from CV Library's seminar, whilst Richard Orme from Airband Community Internet will take us through a very personal journey on how they were able to attract high quality candidates. And if you're having trouble attracting Gen Z candidates then you can't miss the session from social attraction consultant Mils Banji who will share his secret strategies!
If you've been missing in-person events as much as we have, then The InHouse Recruitment Summit21 is unmissable! Registration is now open, and you can start choosing the sessions and speakers that will help turbocharge your attraction and hiring strategies for 2022!
We can't wait to welcome you back to live events.