It's time to get ready for the In House Recruitment Summit 2019!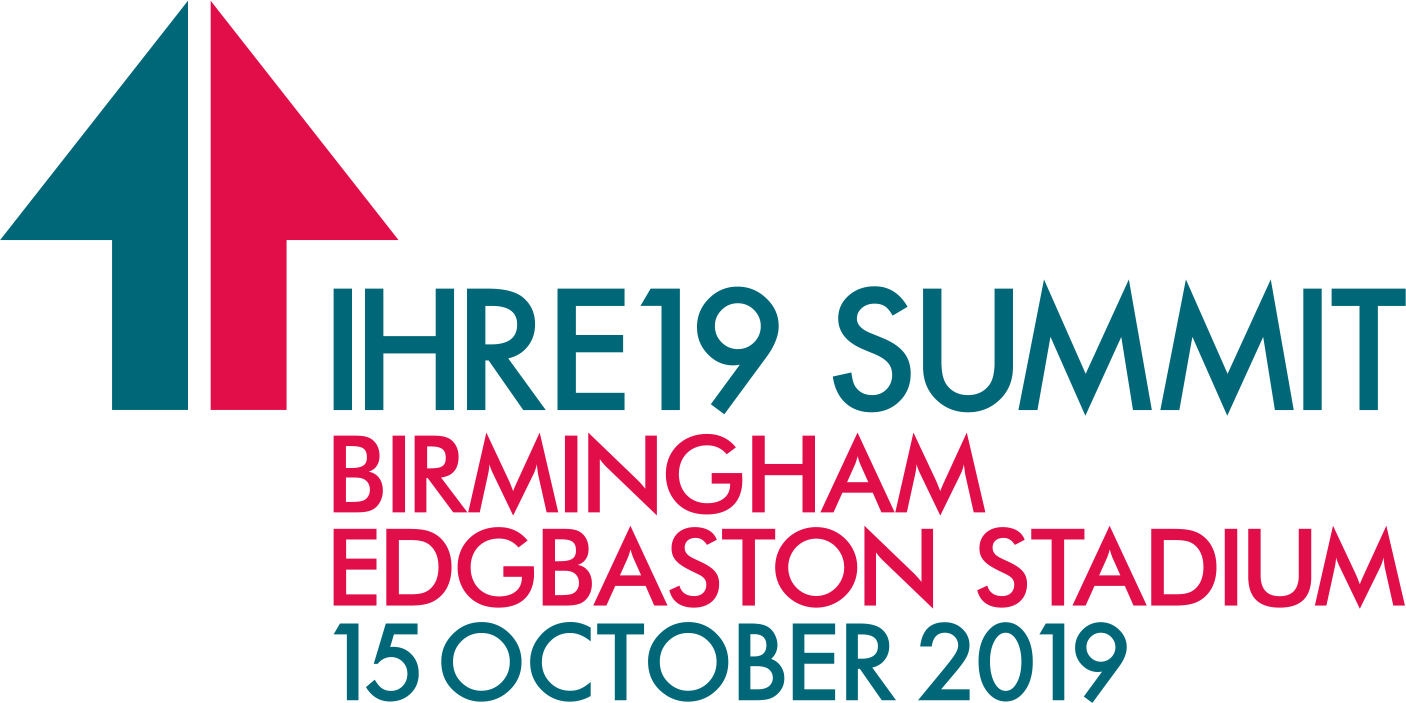 On October 15th we'll be bringing our unique blend of learning, conversations, networking and technology to Birmingham, at the iconic Edgbaston Stadium, a world-renowned venue for test cricket, and scene of some spectacular sporting achievements over the years.
Edgbaston has excellent road and transport links, with lots of parking, and is served by two stations, so is the perfect venue to play host to recruiters from all over the UK who are keen to get ahead of the emerging trends and find out how to create their own recruiting legends!
Talent Trends and Inspiring Speakers
2019 has proved to be a challenging year for many in the Recruitment, HR and Talent space, as the lack of clarity over Brexit has led to uncertainty over future sourcing and talent pipelines to help deal with skills shortages. The increasing pace of digital transformation also brings its own demands with recruitment teams needing to understand the nature of digital skills, and how to find and assess them. Candidates are becoming more aware, checking out what companies are like to work for ahead of applying, and looking to find out how they can grow and develop, so the way you present your opportunities and employer brand are in the spotlight. And let's not forget the perennial pressures on time and cost per hire, and how they might impact quality of hire, and the increasing use of automation.
Help is at hand. As well as offering the opportunity to network and share problems and advice with fellow recruiters, we have also attracted a number of inspiring speakers to offer insight and guidance at our seminars and masterclasses. Janine Chamberlin, Director of Talent Solutions at LinkedIn, our silver sponsors, will be looking at future skills and explaining how AI is impacting recruitment now, and will do in the future, transforming the recruitment process. Rachel Dalboth from the FIRM will share research on changing recruiter capabilities and how the profiles of your recruitment team may be evolving. We'll hear more about data and evidence-based recruitment from Theo Smith at NICE, as well as an insightful case study from the RAF about how they challenged preconceptions, opened all of their roles to women, and some of the challenges they had along the way.
Recruiters need to start looking at different ways of accessing and developing talent, so will be able to find out more about the benefits of hiring disabled candidates from Jane Hutton of Evenbreak. We will also hear how apprenticeships can be the graduate schemes of the future from MyKindaFuture, whilst Stephen Isherwood from the Institute of Student Employers will share data and insights on how employers are being creative to meet their early talent needs. The ethical, moral and legal implications of using internships will be explored by Tamsin Millns of STEP, and Rebecca Fielding of GradConsult will lead us through a rapid-fire session of tips and practical ideas for improving graduate recruitment processes.
A radically honest recruitment process, one that minimises hiring mismatches and improves candidate perception and quality of hire, is the topic of a must-attend masterclass from Chris Platts of Thrivemap, whilst employer branding specialist and author Dave Hazelhurst will talk us through how to build and activate an effective employer brand. Robert Garner of News UK will share their tips on how to find and engage with the best talent in your sector, and how you can future proof your business through talent mapping.
Evolving Technology
As well as the learning sessions there's also the exhibition area which brings together a wide range of tools, platforms and services. Throughout the day you will be able to meet with a number of technology suppliers, and demo the newest solutions that every recruiter needs! Our silver sponsors LinkedIn Talent Solutions, will be showcasing their newest tools to help you view the talent landscape, engage in workforce planning, showcase your brand and reach out to the candidates you want.
If you have flexible staffing requirements then Syft's platform can help maintain quality, cost effective cover, whilst ExpressHR provide flexible and configurable contingent workforce management solutions for businesses of any size. Or you might want to know what's on your employees' minds? In which case check out Trickle's people engagement platform and see how their analytics can let you know the areas that need addressing.
Looking for new ways to assess candidates? Then Thrivemap's scenario-based assessments can help match culture and values fit, whilst Interviewer Questions, a new concept created by business psychologists, can help through creating questions that assess different business and competency areas.
Employee referrals are often shown to be one of the best sources of quality hires so it's worth checking out Real Links, who match candidates in your employees' networks to jobs, whilst Vacancy Filler's bespoke ATS can help with on-boarding solutions. 
Make Sure You Register and Start Planning
There's a lot to see and hear at the In House Recruitment Summit 2019! We're bringing a wide range of content, case studies, insights, practical advice and recruitment solutions to Birmingham that you won't want to miss.
Register now to guarantee your entry and then you can start planning your day. The seminar and masterclass sessions are free, and filling up fast, so choose the ones you most want to hear and start booking your place. It's the only way to avoid the disappointment of seeing the 'session full' signs go up for the speakers you most want to see.
Don't forget to check the exhibitor list too and see who you need to speak with. We've got a range of suppliers offering new and different solutions that can help every recruitment team hit their targets.
And most importantly, the In House Recruitment Summit wouldn't be what it is without all the conversations, chance meetings and networking that happen when so many recruiters and suppliers gather under one roof. So, come along on 15th October and get involved.
The future of work isn't written yet – join us at Edgbaston and create your story!
To register visit: https://eventdata.uk/Forms/Form.aspx?FormRef=IHRA9Visitor