Start Planning for IHRE20 London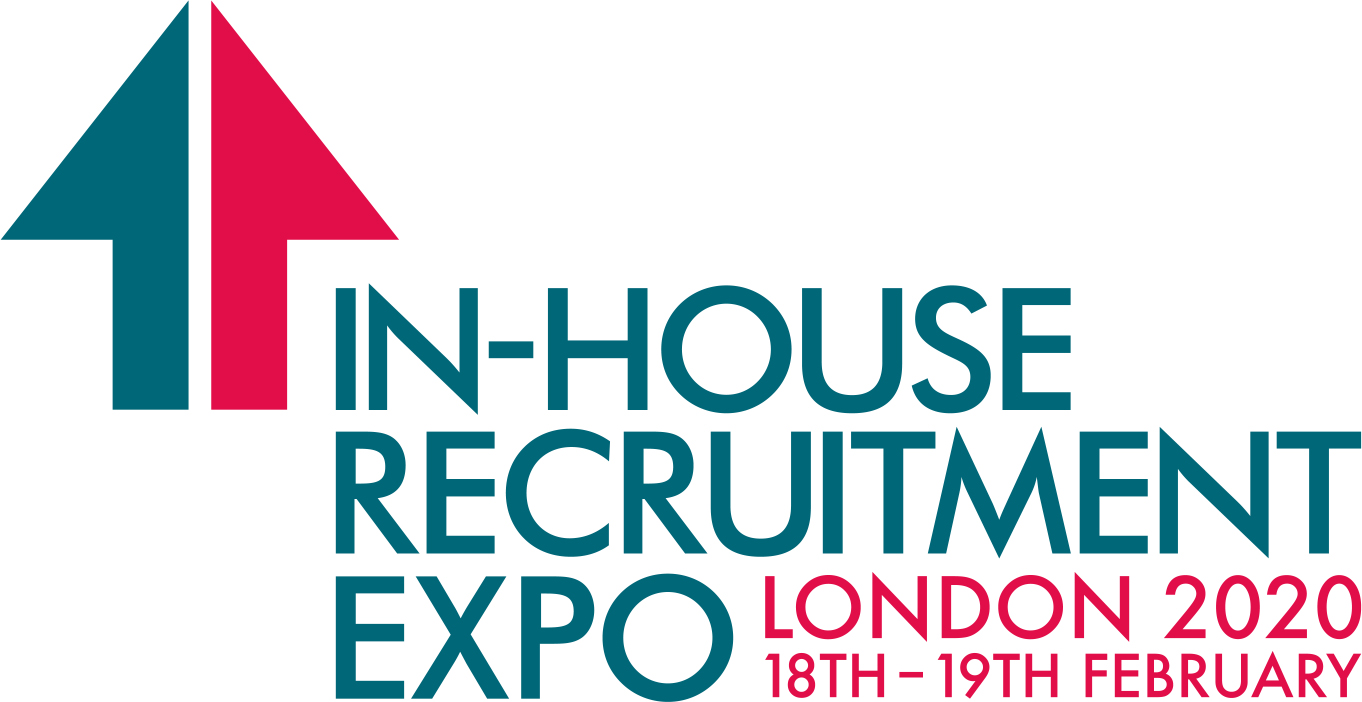 It's almost time for the 6th In House Recruitment Expo! Across two days, on 18th and 19th February, we will bring our winning blend of thought leadership content, the latest technology, and unique opportunities for networking to Olympia for the 6th consecutive year. It's the event that sets the agenda for the recruitment year ahead as everyone involved with the selection, hiring and retention of talent comes together to share knowledge, experiences and ideas.
Concerns over future skills and talent pipelines are topping the agenda for business leaders in 2020, so this year's Expo offers the perfect opportunity for recruiters and sponsors to start co-creating solutions.
The way we recruit and retain the people we need is changing. Jobseekers are better informed, checking out what companies are like to work for ahead of applying, and they expect the application itself to be quick and seamless, often dropping out if it takes more than 10 minutes. They get frustrated with poor or non-existent feedback, and want their previous experience recognised. The opportunity to learn new skills is most often the differentiator when choosing which offer to accept. This puts increasing pressure on recruiters, so it's no surprise that data shows a 63% increase in the demand for recruiting professionals over the last 3 years, whilst an ever-evolving range of technology helps support assessment, selection and automation, whilst eliminating bias from hiring decisions.
Learn from our knowledgeable speakers
The path ahead may be challenging for recruiters, and to help we've lined up our strongest ever selection of speakers ready to share their knowledge, insights, cast studies and advice. With April fast approaching, many recruiters will be concerned about new IR35 regulations, so make sure you've reserved your place for the lawyer masterclass on the morning of day 2 with Jemma Fairclough-Hay of Orchard Employment Law. Ahead of that session you can find out how to create inclusion and a sense of belonging into your business as Diversity and Inclusion Architect Toby Mildon shares some of the challenges and common mistakes businesses make in becoming more inclusive, offering his 7 best practices on how to hardwire inclusion into your organisation.
Later on day 2 Theo Smith from the National Institute for Health and Care Excellence will explain how people who think and act differently will be able to provide the diversity of thinking that our organisations need with his session 'Neurodiversity Works – Hiring Superheroes', whilst on day 1 David Rivel from PathMotion shares extensive research on how candidates decide if you're really serious about diversity. Internships are another way in which you can influence diversity in the workplace and Tamsin Mills from Step will explain exactly how this can be done, whilst Coensus HR will explore how science and technology can combine to give you a better understanding of the person you are hiring, helping reduce costs from regretted attrition.
On the first day, Rob Long, from our silver sponsors Workable, will look at how the evolution of the way we work transforms how we hire, and Disruptive HR's Karen Moran will describe the new skills and mindsets that In-House teams need to adopt. We will also be focused on our future talent. Stephen Isherwood from the Institute of Student Employers will be sharing exclusive research on the current trends in student recruitment and development, and how the apprenticeship levy is impacting employers. You can also hear about sourcing from schools, as Dr Jill Hanson from The International Centre for Guidance Studies talks about the different ways in which businesses can work with schools to develop links and pipelines, whilst also looking at the positive impact of the Gatsby Benchmarks.
We will be showcasing the ways in which different organisations are re-envisaging their recruitment and sourcing strategies. Look out for sessions from Rishi Bajnath (Societe General), Laura Pettitt (News UK), Sue Ransom (Glaxo Smith Kline) and Andy Long (National Express) to find out how they are re-shaping and re-focussing their recruitment functions.
Check out the latest technology
Across the two days you'll be able to speak to the largest and widest range of vendors we have ever hosted, and also take the opportunity to demo some of the latest functionalities. This year we are proud to welcome Stack Overflow Talent for the first time as our speaker programme sponsor. Their comprehensive tech hiring solutions have been established for more than 10 years and offer some of the best ways to solve tech hiring needs. As well as demonstrating their solution they will also be hosting a seminar on day one to explain the best ways to engage technology candidates.
We are pleased to have Workable as our silver sponsors for the third year, showcasing the latest version of their all-in-one recruiting software, whilst networx are our bronze sponsors, demonstrating their solutions that cover the whole recruitment process, from vacancy requests to on boarding portals. We also welcome back market leading learning, talent management and talent experience software provider Cornerstone who will showcase their latest recruitment software, and with career flexibility becoming so important to candidates and employees Peter Gold (manager of recruiting solutions) will also run a masterclass on internal mobility.
We have exhibitors who cover the whole recruitment ecosystem. Check out how vsource's mix of technology, unique algorithms, AI and talent analytics could deliver targeted daily candidate searches to your recruitment team, and with referred candidates consistently shown to be more likely to join and stay with an organisation, it's worth seeing how Real Links' online platform can help deliver a higher level of referrals. Evenbreak will show you how to attract and retain disabled candidates, improving diversity and inclusion, and helping to deliver skilled candidates who may otherwise be excluded from the application process.
From video interviewing with Sonru or Shine, to state of the art ATS and software solutions from Hireserve, Eploy, Easyweb, Peoplebank and Recruitive, there are technology solutions that need checking out. And if you need a helping hand in knowing how and what to buy for your business then help is at hand. On the afternoon of day 2 Jeremy Russon, an advisor and partner to Talent Acquisition technology companies, will run a seminar explaining what you need to know when selecting tech, and how to buy it.
Time to register and start planning!
You don't want to miss out at this year's In House Recruitment Expo! We've got our broadest range of content and widest spectrum of exhibitors to help you stay ahead of 2020's recruitment trends and challenges, enabling you to deliver the best results for your organisation.
It's time to guarantee your entry by registering! Then start booking your place at the seminars and masterclasses that will give you the insights, knowledge and practical advice that you need – and do it soon if you want to avoid disappointment of seeing the 'session full' signs go up! And don't forget to check through our exhibitor list to make sure you get to meet the suppliers who can really add value to your recruitment team.
Don't worry about information overload – right through the event we'll be offering digital detox massages, either on stand 54 or in the café area!
And finally, it's the conversations, chance meetings and networking that happen when so many recruiters and suppliers gather under one roof that make the In House Recruitment Expo the great event it is. So, join us on 18th & 19th February and get involved! Make sure you follow @InHouseRecExpo and #IHRE20London on Twitter for all the latest updates and announcements, and to join in the conversations on the day.
We look forward to seeing you there!