Registration is open for IHRE20 London!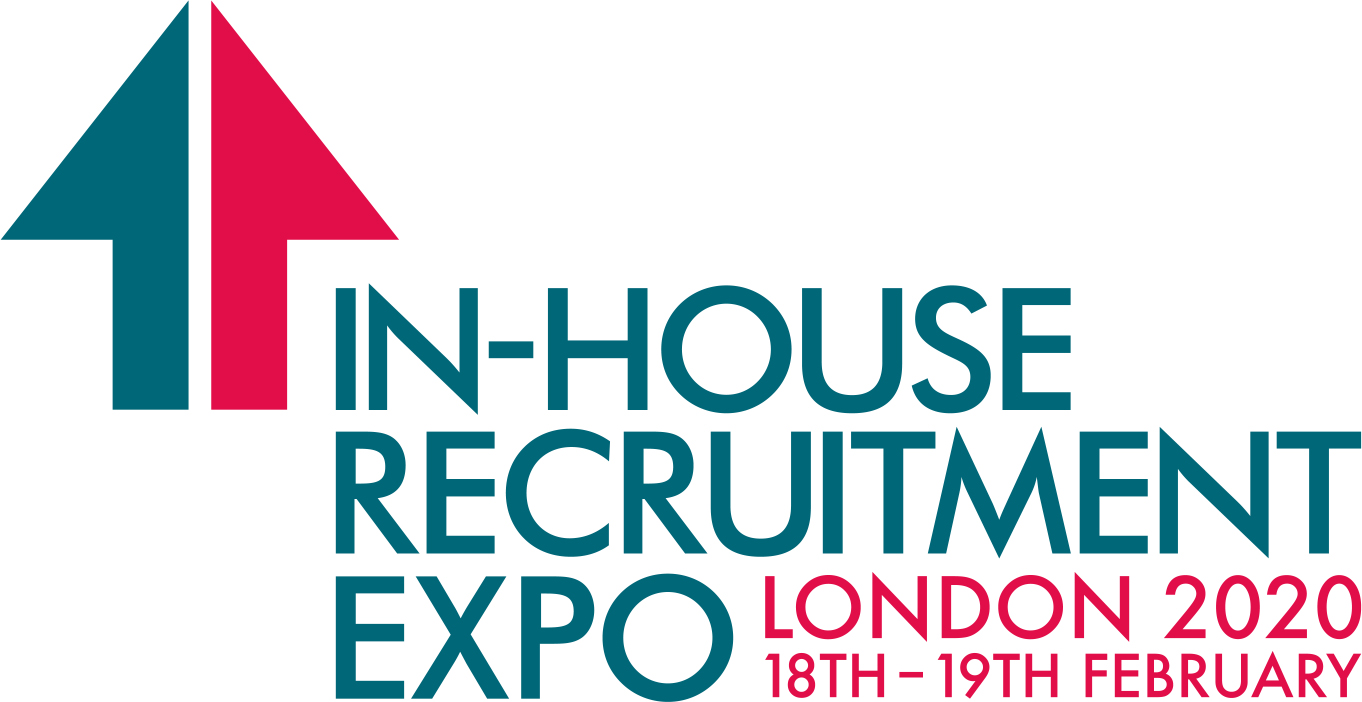 As 2020 prepares to usher in a new decade for the recruitment industry, registration is now open for the event that always sets the agenda for the year ahead. Now in its 6th year, the In House Recruitment Expo (supported by Institute of Student Employers, The FIRM, OnRec, HR Grapevine and Recruiter) will take place on 18th & 19th February 2020 at London Olympia, and will again bring together a mix of knowledgeable speakers and exhibitors all ready to talk, listen, network and share thoughts on best practice and new trends in the In House Recruitment community. The Expo's popular mix of thought leader and practitioner-led seminars and masterclasses, with vendors also showcasing the latest developments in technology and the recruitment supply chain, will combine to ensure the 2020 event is one of the biggest and most successful yet.
With skill shortages remaining top of the agenda for business leaders, and employees looking at how they can be supported in their development, In House Recruitment teams are focused on building a brand that both attracts and accurately reflects the reality of the working experience. Research shows that jobseekers are better informed and expect a seamless application process that mirrors the experience they receive as consumers. Recruiters are now becoming more involved with total workforce planning, embracing the full range of solutions and employment relationships. Meanwhile Diversity & Inclusion and employee wellbeing are increasingly areas where recruitment teams need to help lead the way, both for the organisation as a whole and for improving their own teams' performance.
The seminar and masterclass sessions always fill up quickly, so recruiters eager to discover the latest insights need to start reserving their places for the presentations they want to hear. This year we are pleased to welcome back Karen Moran from Disruptive HR who will be talking about the new skills and mindsets that in-house recruitment teams need to develop, whilst Rachel Dalboth from the Forum of In House Recruitment Managers will share their research on how recruiters can succeed by managing their wellbeing and energy whilst maintaining resilience and focus. Rishi Bajnath, Recruitment Innovation & Technology Director at Société Générale, will share the results of his company's move towards total talent acquisition, having decided against using an RPO or MSP.
Laura Pettitt, Talent & Engagement Director at News UK, will present a case study on how they have created an internal agency approach to their internal tech recruitment, and Andy Long from National Express will discuss the skills, capabilities and disciplines that effective In House teams need. You can hear from consultancy OC&C about how they fundamentally overhauled their EVP and candidate experience to make themselves more competitive in graduate recruitment, and engagement communications specialist Andrew Platt-Higgins will run a practical session on how to create the roadmap to achieve a great EVP and employer reputation. If budget is a constraint in your organisation, then you must book your place to hear Care UK's Matthew James' seminar on how they developed an EVP, and implemented an employer brand, from scratch for less than £20,000, and were able to triple their hires within a year.
In the expo hall, we will be welcoming back Workable for the 3rd year as our silver sponsors, showcasing their all-in-one recruitment platform, whilst their VP of Partnerships, Rob Long, will also run a seminar session on how recruiters should adapt to the changing requirements of their hiring managers. Amongst other exhibitors you can check out how Adzuna's job search engine could amplify the reach of your vacancies, and how Broadbean's analytics can increase your sourcing effectiveness with insights into your most effective channels. Hireserve's ATS enables you to present your data differently through visualisations and unique reports, whilst 360 Resourcing Solutions will demonstrate how they support the whole recruitment journey, with a focus on employer brand activation.
With the talent experience very much top of mind for organisations you can check out Cornerstone's recruiting software, which helps to deliver deep data and insights across the entire workforce, whilst Eploy's talent CRM offers a complete recruitment platform for InHouse teams, and HR, allowing seamless transition along the candidate journey from attraction to on-boarding. Evenbreak will show how you can become an employer of choice amongst disabled candidates, attracting and retaining them, and you can find out how Coensus HR's assessment and profiling tools enable you to hire people who best fit your organisational culture, and the team you're hiring for.
Registration is now open! If you want to see and hear the broadest range of case studies, research, insights and supplier solutions, then make sure you guarantee entry for you and your team by registering now and start planning your day. With so much to see and hear, you can start choosing from the many seminar and masterclass sessions and reserve your place before they fill up. And you can also start joining in the conversation by following @InHouseRecExpo and #IHRE20London on Twitter for all the latest update and announcements.
To register visit: https://eventdata.uk/Forms/Form.aspx?FormRef=IHR20Visitor
We look forward to seeing you there!