Tara O' Brien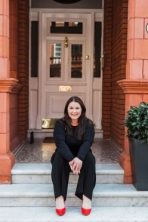 Tara is a recruitment strategist, leader and talent developer, with specialist knowledge in talent sourcing, recruitment marketing and the development of high-performance teams.
Tara has managed internal talent teams for organisations in excess of 20,000 employees, both in the private and public sectors.
Tara holds an MA in Business Management from Henley Business School and is a member of the CIPD, she lives in a village in Oxfordshire with her partner, son and dogs.
Visitor resources
Sponsors and Partners
Supported by

Media Partners

Gold Sponsor