Isabelle Hung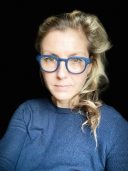 Isabelle has an extensive experience of supporting companies navigating through growth / transformation across their leadership teams. Working across a variety industries, across all areas of executive talent management and global talent acquisition strategy, reporting into C-Suite/ ELT.
Nominated three times by Recruiter.co.uk as 1 of the 11 most influential in-house talent acquisition experts and is part of the UK Resourcing Leaders Top 100.
Isabelle has an extensive background and network within Talent Acquisition. She has globally designed and implemented successful innovative talent acquisition solutions, with a focus on executive talent management in recent years. An industry professional, comfortable working with senior leadership executives and operational leads, she brings a product marketing mindset that has 360-degree of experience in all recruitment and branding disciplines. Her experience is drawn from working for both in-house, RPO, employer branding and consultancy companies.
Isabelle is an entrepreneur who has founded XV stripes, and in her free time enjoys mentoring future talent acquisition leaders alongside her passion for racing yachts.
Visitor resources
Sponsors and Partners
Supported by

Media Partners

Gold Sponsor