5 weeks to go to IHRE18!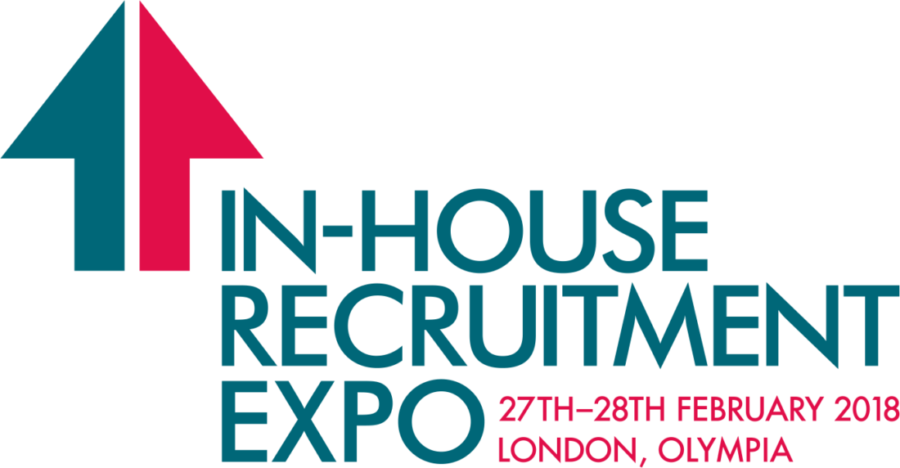 IHRE18 @ Olympia, London is coming. Year4!
We're counting down to the In-House Recruitment Expo, which takes place at Olympia on 27th & 28th February. Now in its fourth year, this is the event that helps everyone involved with the hiring, retention and development of talent to stay ahead of 2018's Talent Acquisition trends and find out what the year might have in store for us.
A challenging year?
This year we see many challenges for the recruitment function, but ones that offer real opportunities too. The question of diversity and inclusion is high on everyone's agenda, looking at ways our processes can be redesigned to screen out unconscious bias and produce hiring shortlists that are diverse, representative and inclusive. AI has moved from being a much-quoted buzzword to finding itself at the heart of most conversations around improving recruiter and candidate interaction. Next generation recruitment marketing platforms are now delivering a higher level of engagement and connectivity, with richer data and improved targeting. And the contingent workforce, whether employed directly through freelancer management platforms or by using third party solutions providers, are very much a key part of the talent mix. All of this before we mention GDPR!
Check out the new technology
Across two days you will be able to meet an exciting mix of established and emerging recruitment technology businesses in the exhibition hall. Our silver sponsors Workable will demonstrate how their all-in-one recruitment software can streamline the hiring process, from managing pipelines and sourcing to evaluating the best talent. Broadbean, this year's Bronze sponsors, will show how to increase effectiveness by identifying your strongest sourcing channels. You can also help retention and development by checking out PageUp's mobile enabled talent management platform, and find out how Hireserve take the 'human touch' from candidate interactions through their ATS to their customer care. The networking lounge is sponsored by The Curve Group, who will be at the heart of the flexible workforce conversations.
Hear some inspiring speakers
For 2018 we have put together a great range of interesting and knowledgeable speakers – from practitioners to consultants and authors – for our seminar and masterclass sessions. On day one EY's Fleur Borthwick OBE, author of the book Inclusive Leadership, will be looking at the future of work through the lens of diversity and inclusion in a key seminar. We will also hear from the BBC on their experiences of insourcing their recruitment team, ARM on the effective use of Talent Acquisition data to support business decisions, and joint research from Robert Waters and Totaljobs around the UK's skill shortages and potential solutions.
Not to be missed on Day 2 are a GDPR masterclass with Lucy Kendall from Comply GDPR, and one from Dave Hazlehurst on building an effective Employer Brand in 100 days. In the seminar sessions Coca Cola European Partners will give a practical guide to Diversity & Inclusion, and award winning eRecruitment business WCN will talk about how AI can help inform hiring decisions and improve candidate engagement.
Plan your visit
Our IHRE18 Event App is now available and free to download on either IOS or Android phones, so you can start planning your visit. Use the app to create your own Expo agenda, planning the seminar and masterclass sessions that you most want to attend, and checking out the exhibitors you need to meet. You can rate the speakers and see the full floor plan so you won't miss any sessions or exhibition stands!
Make sure you follow @InHouseRecExpo and #IHRE18 on Twitter for all the latest updates and announcements. We look forward to welcoming you on 27th and 28th February!
To register please visit:
https://eventdata.uk/Forms/Default.aspx?FormRef=IHR28Visitor
Download the event App:
Apple:

Google: